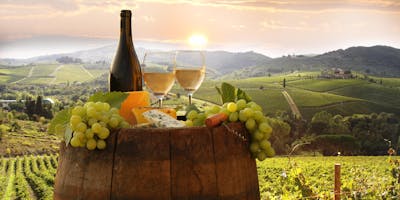 Dalla Terra Direct Imports Italian Wine Tasting
Tuesday, April 16th- Big Red Liquors -9908 E 79th St, Indianapolis
5-7 PM
Dalla Terra Direct Imports represents some of the finest Italian estates from all over the boot. Featuring iconic producers from Piedmont, Alto Adige and Puglia, to name a few, Regional Director Adam Shobert will be in the store, pouring award-winning wines and regaling us with stories from the vineyards. This is a CAN'T-MISS tasting for any Ital-o-phile wine enthusiast!

Enjoy a 20% discount off of your entire wine purchase.
We hope to see you there, Cin-Cin!