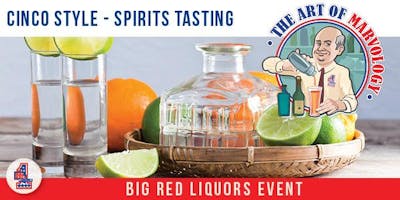 Marvology – Cinco Style
Tequila, Mezcal, your favorite Margarita. It must be Cinco de Mayo season! Yes, it's just around the corner and we're paying homage to the almighty Agave so you can celebrate Cinco in style. Join our wine and spirit expert, Marvin McKay for sampling of the ideal wine and spirits for your Cinco fiesta!

PS… its Derby weekend too and Marvin will surely have some great ideas for the greatest two minutes in sports!
Enjoy 20% off 3+ bottles of spirits!

Big Red Liquors – Broad Ripple
1067 Broad Ripple Avenue
Indianapolis, IN 46220