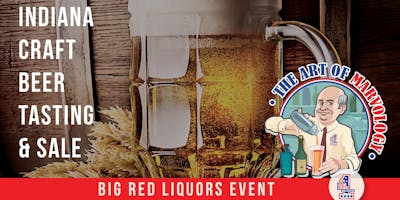 Marvology – Indiana Craft at its best! | Broad Ripple
The Indiana craft market is exploding and our resident expert, Marvin McKay, is here to showcase some of Indiana's finest examples. Join Marvin and your fellow Hoosier enthusiasts to sample the latest and the greatest! 
20% off Indiana Craft Beer – Cans Only. Just in time for all your Memorial Day & Race weekend picnic and party needs!
1067 Broad Ripple Ave
Indianapolis, IN 46220