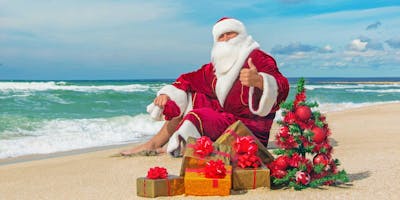 Miracle on 79th St. – Christmas in July!
Big Red Liquors 9908 E. 79th St Street
Saturday, July 20th
3-5 PM
Its the annual gathering of friends, family and fellow wine lovers for our 2019 installment of Christmas in July!  We will have several wine tasting stations attended by some of the industry's most knowledgeable representatives. In addition to showering you with delicious wine options, we will also be offering event day pricing that will make you think its your birthday, your lucky day…or even..Christmas!!