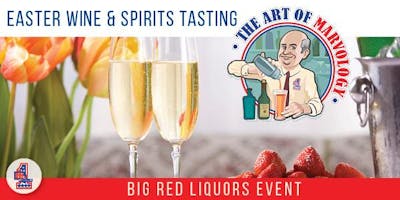 Marvology – Easter Wine & Spirits
Don't miss this opportunity to get the skinny on the ideal wine and spirits for Easter weekend. From the ideal brunch cocktail to the perfect chocolate pairings, Marvin will taste you thru an abundance of beautiful options to make your Easter celebration shine!

Add a little spring to your glass and enjoy 20% off your wine and spirits purchase!
Big Red Liquors – Broad Ripple
1067 Broad Ripple Avenue
Indianapolis, IN 46220