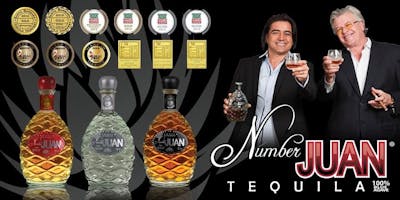 Meet Ron White – Legendary Comedian & Bottle Signing!
Meet Ron White, legendary American stand-up comedian, actor, and charter member of the Blue Collar Comedy Tour & Alex Reymundo, Latin Kings of Comedy, at the downtown Big Red Liquors on Friday, March 22nd from 4pm-5pm! You may know Ron as "Tater Salad", but did you know Tater has a tequila? NUMBER Juan Tequila Extra Anejo, Reposado and Blanco!
Don't miss this opportunity to sample NUMBER Juan Tequila and get your bottle signed by the legend himself!

Must be 21 to enter.